A little bit about me
I was never able to answer the question: "And you, what do you want to do when you grow up?"
Today I realize that it's totally ok.  I enjoy doing a lot of things… combining them all is my special added value as a designer.
I am a visual designer, learning developer, organizational consultant, and lifelong learner. I'm passionate about designing, I believe in simplicity and seek minimalism. I am very methodological, a good listener, and don't accept anything less than perfect.
My expertise: branding, campaign, internal communications, digital and graphic design.
I geek out on
I am a paper lover and obsessed with collecting special notebooks and paper products from all around the world. I like reading real newspapers… usually from the last page. I always read 2 books in parallel 🙂. I have also an M.A in organizational development and I am a certified make-up artist.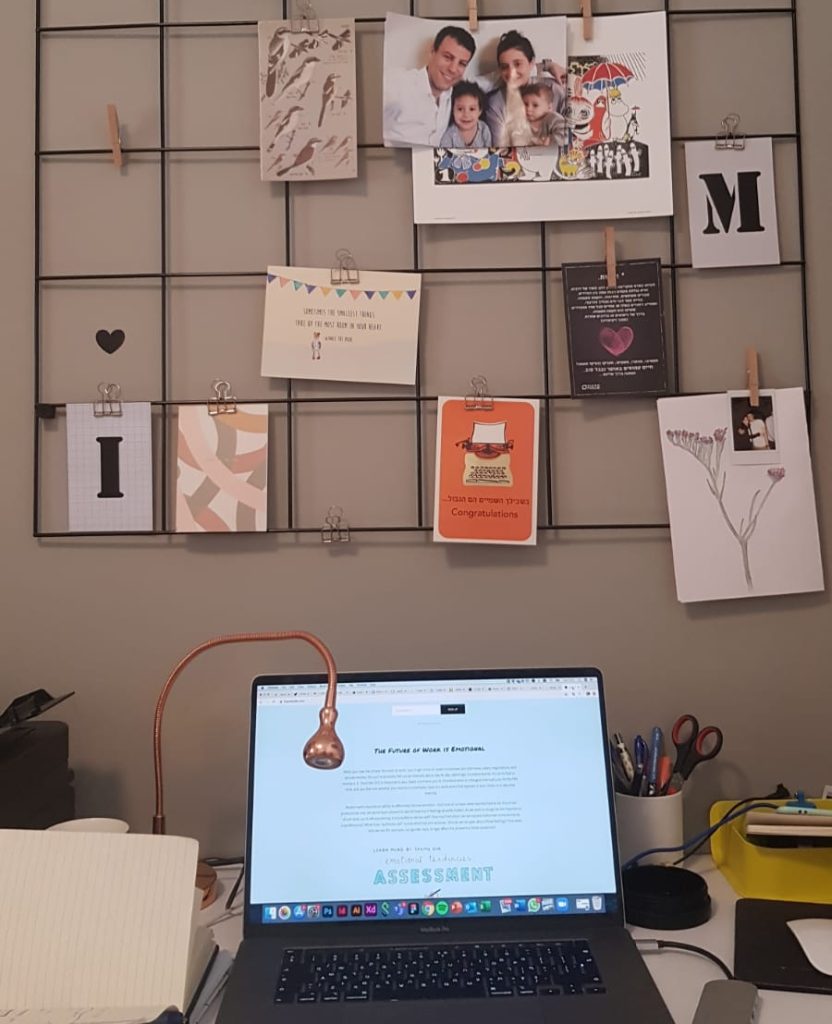 Something cool
I like this Instagram profile! It combines thoughts, feelings, and graphic design related to work in a simple and funny way.